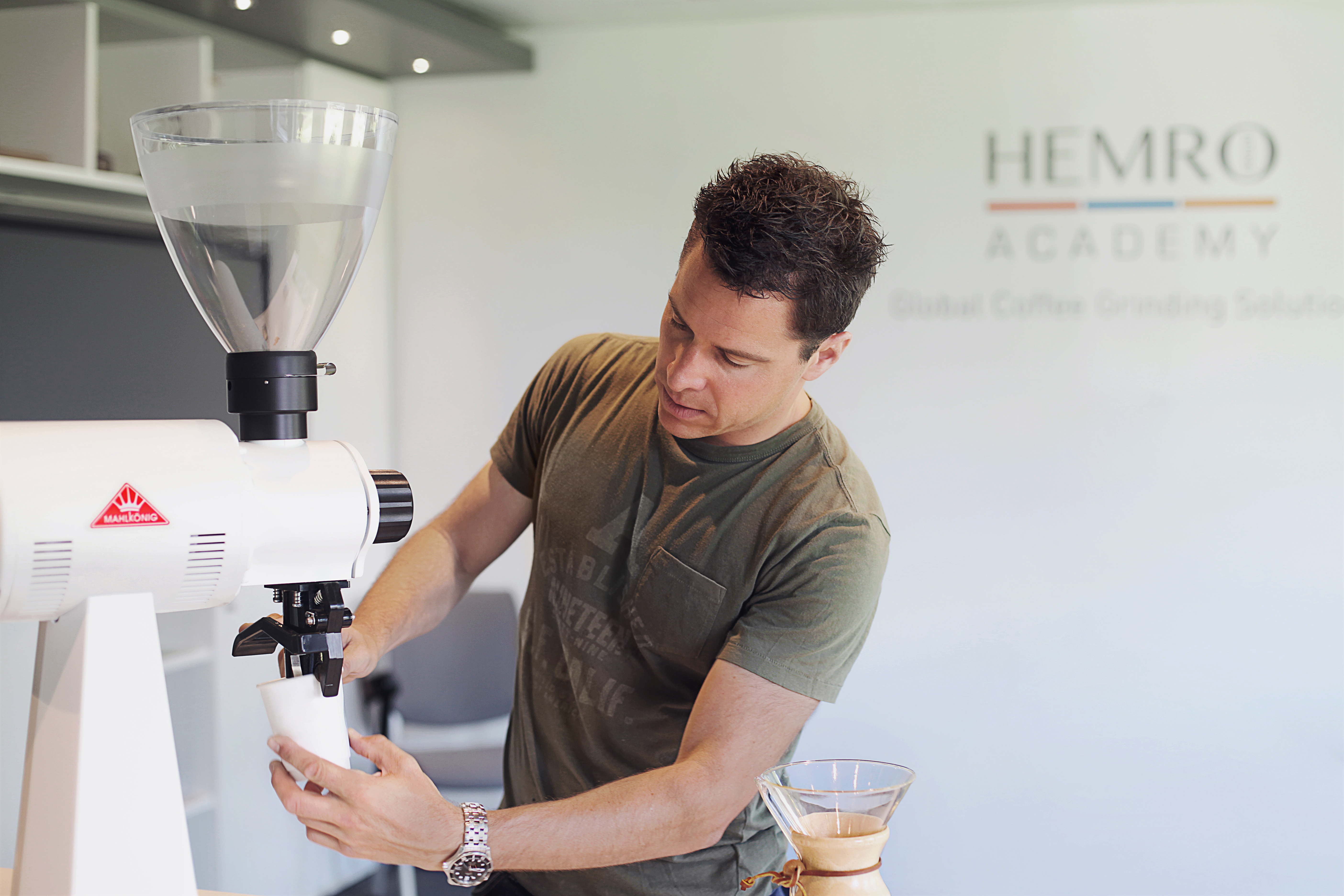 Experience our grinding expertise as the key to the full coffee enjoyment.
Providing the guest with an extraordinary taste experience is the great common vision of the international coffee industry. But to brew a truly excellent cup of coffee takes more than just beans and water. It takes deep passion, intensive trainings and profound knowledge about the coffee's long way from its origin into the cup. Starting with the variety, the growing area, the harvesting and processing, the packaging and transportation up to the roasting and brewing methods.
Each of these milestones has an important influence on the coffee's final aroma profile. And especially the coffee grinder plays a very crucial role: it grinds the beans into the small particles that need to fit perfectly for each respective brewing method. This is how the desired sweetness and clarity inside the cups get achieved. Therefore, a comprehensive knowledge about grinding is one of the major core competencies of anyone striving to delight the customer with a unique coffee experience.
The HEMRO Academy offers partners from the international coffee industry the exclusive opportunity to build up and enhance their know-how about coffee grinding.
During the 1 day program the participants get a vivid introduction into coffee grinding technology and its relevance for the different kinds of preparation. The practice part showcases the grinding's influence on the taste and the quality by taking the grinders and brewing methods into action for cuppings. Extensive technical service trainings for Mahlkönig, Ditting and Anfim grinders are the third part of the program. A regular professional maintenance of the grinders guarantee for their best performance at any time.
We are looking forward to sharing our unique coffee grinding expertise with our partners. This is how we contribute to a continuous improvement of the coffee's quality and likewise to the countless extraordinary taste experiences being served all around the world.