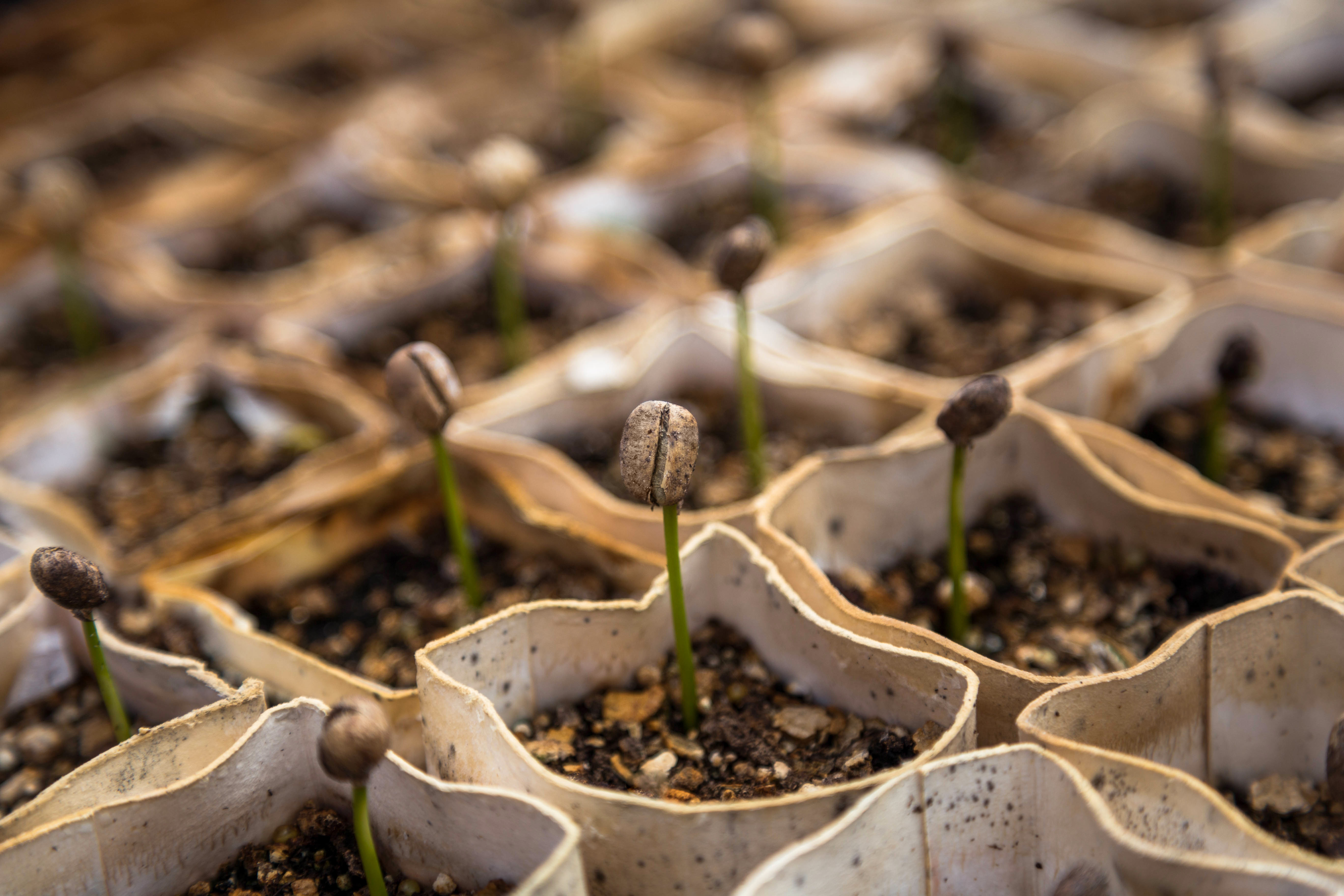 Sustainability at the HEMRO Group
We treat any valuable resource in a thoughtful and sustainable way. A sustainable mindset is the foundation for our everyday work and as such guides our product development and manufacturing processes. We are aware of the fact that we carry great responsibility – not only for our economic success but likewise for the healthy condition of our environment. Together, we strive to preserve the foundations of life for the generations to come.
 
Sustainable products
Sustainability is an important factor that guides our product development at all times. We choose materials and components of the highest quality only, in order to ensure long product lifetimes. By creating innovative concepts such as our pioneering "Grind-by-Weight" technology, we help reducing coffee waste, too. With this feature, the regular calibration process with test shots gets left out, so that all the valuable roasted beans can serve their actual purpose. Furthermore, the overall concept of any new product is designed to enable a user-friendly exchange of usual wearing parts. A quick and easy burr exchange does not only make for a consistently high coffee quality, but also ensures that the machine works smoothly for many years.

Sustainable manufacturing
Our production processes are shaped along the LEAN principles. Using resources efficiently is an important element that promotes our goals for economic success and sustainability at the same time. We avoid the usage of environmentally harmful contents wherever possible and take care of an appropriate disposal, if necessary. In addition to this, we purchase our components and materials from local suppliers to keep transport routes short. Finally, when it comes to the packaging of our grinders, we always prefer ecological alternatives.

Sustainable actions
At the HEMRO Group we promote the ecological awareness of our employees. The challenges that our global organization is facing are being met by applying modern technologies. For example, we prefer holding video conferences instead of booking flights as we strive to avoid the cause of harmful emissions.

On our way towards future we cooperate with employees, partners and customers continuously to shape new sustainable product innovations and concepts that can help preserving resources. Together, we set an example for the preservation of our valuable environment.