Pursue a Career

With the Pioneers of Coffee Innovation

 
Join our team of innovators, creatives, and dreamers, all working together to create quality coffee moments around the globe.
We're looking for passionate people who share our values of diversity, collaboration, the pursuit of excellence, and enabling moments that matter for millions of coffee lovers.
Global Collaboration
We owe our success as the leader in coffee grinding solutions to the incredible cooperation of our diverse and global team. Every individual perspective and contribution plays a crucial role in Hemro Group's 100 year legacy of grinding excellence.
Explore Your
Opportunities
OPERATIONS
Bring our renowned coffee grinders to life at one of our production sites in Germany, Italy, and China.
INNOVATION
Collaborate with leading coffee experts, creatives, and scientists to design the world's best coffee grinders.
SALES
Help create quality coffee moments around the globe by connecting with customers in our 100+ countries.
MANAGE­­MENT
Continue the Hemro Group legacy by championing marketing, customer service, logistics, and talent excellence.
Working at the
Hemro Group
Discover a day-in-the-life of a Hemro Group employee across our four renowned brands: Mahlkönig, Ditting, Anfim, and HeyCafé.
Alison T., Senior Digital & E-Commerce Manager, based in Zürich
"Here at Hemro, the expertise and experience of each team member are highly valued. This has been apparent to me from the day I was hired. It creates a culture of employees empowered to speak up for their fields and develops products and experiences thought through from all perspectives. "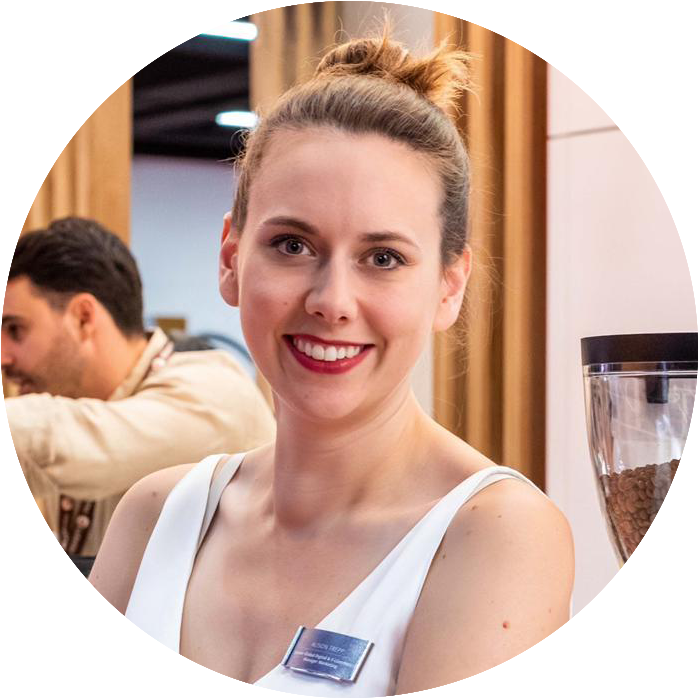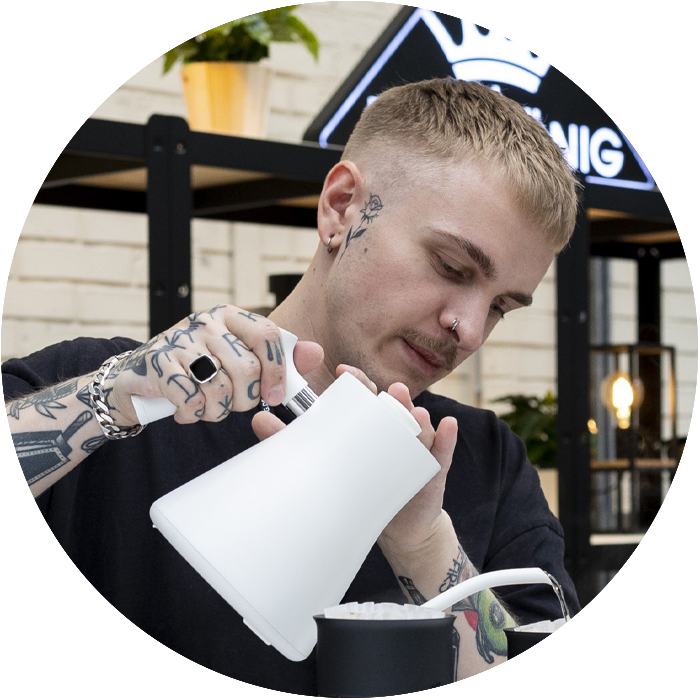 Luca L., Brand Activation & Education Manager, based in Hamburg
"At Hemro I was welcomed with trust in my abilities and the encouragement to take responsibility for actions that further develop our house of brands not just as a market leader but a market expert in coffee. I joined with a passion for coffee and I was empowered to build knowledge from my passion. At Hemro I'm responsible for brand activation and education through the Hemro Academy."
Massimo C., Head of Operations, based in Milan
"I am in charge of operations and what makes me proud is seeing how, day by day, our ideas turn into a working reality and our people turn into a team. I appreciate the precision and detail we put into every aspect of the manufacturing process. It gives me a great deal of pride to know I played a part in bringing a top-quality coffee grinder to life."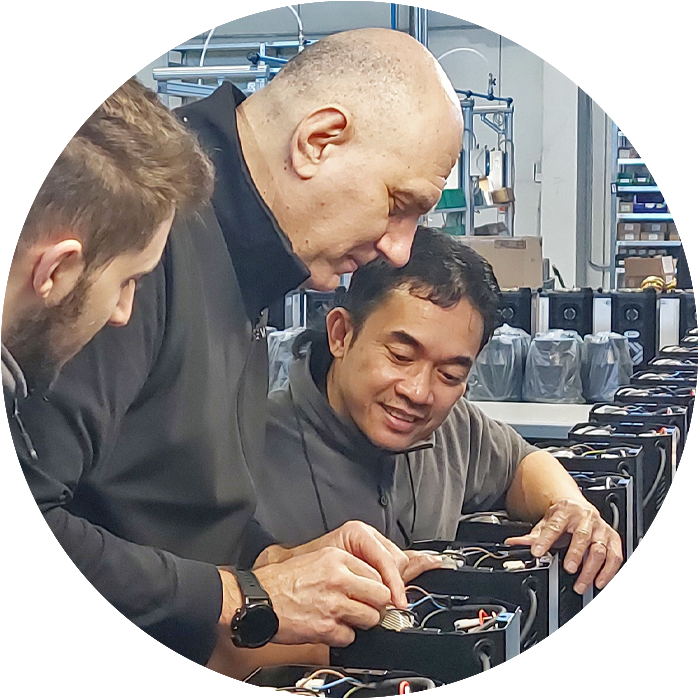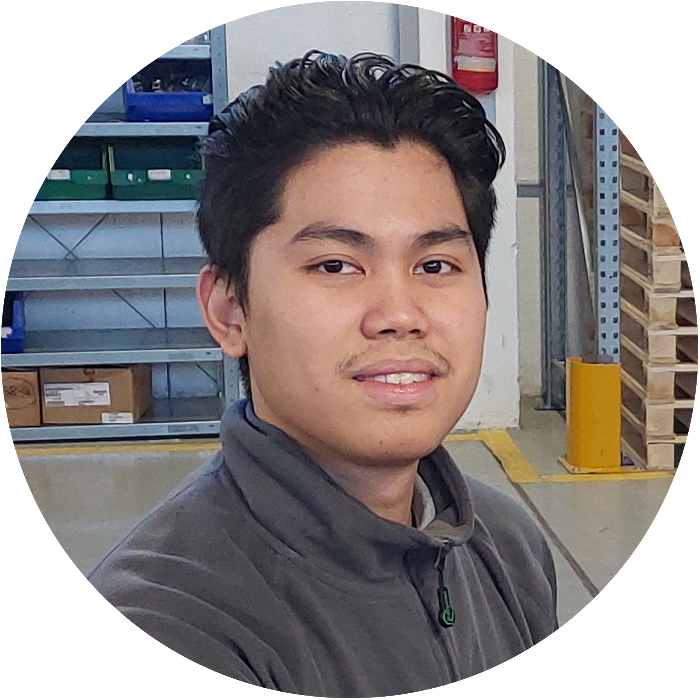 Junell M., Quality Control Manager, based in Milan
"Being charged with the end process control means building a good relationship with others , this will always end into a good result on anything you are working on, because teamwork is the key for a successful job. It is such a pleasure to work in this Company granting new opportunities where you can grow personally and all together as a team."
Ross Q., Head of Sales Asia Pacific, based in Melbourne
"My day-to-day role has me overseeing our thriving distribution network across APAC. It's an exciting role allowing me to manage a diverse team of sales, technical and customer service professionals; together, we allow Hemro to service the needs of this exciting region. There's plenty of coffee, laughs and camaraderie; never a dull moment!"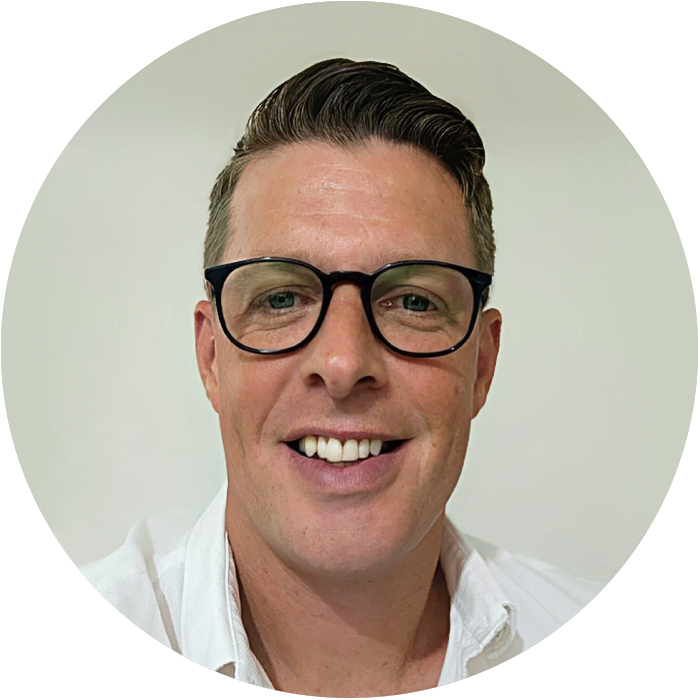 Join

the Hemro Group

Start your journey toward powering millions of quality coffee moments by applying for a role at the Hemro Group.