Hemro Certified Service Technician

(HCST)

Discover new skills, fine-tune your coffee knowledge, and expand your career as a Hemro Certified Service Technician.
SCA

Coffee Skills Program

Expand your coffee knowledge and learn about every step in the coffee value chain, from green coffee to roasting, sensory skills and brewing. Obtain official SCA certifications to prove your level of knowledge.
Hemro Certified

Service Technicians

Quality coffee begins with a deep understanding of coffee grinding equipment. In our training program, you'll learn how to service and care for Hemro Group coffee grinders—maximizing their lifetime and giving everyone the best chance at brewing up memorable coffee moments.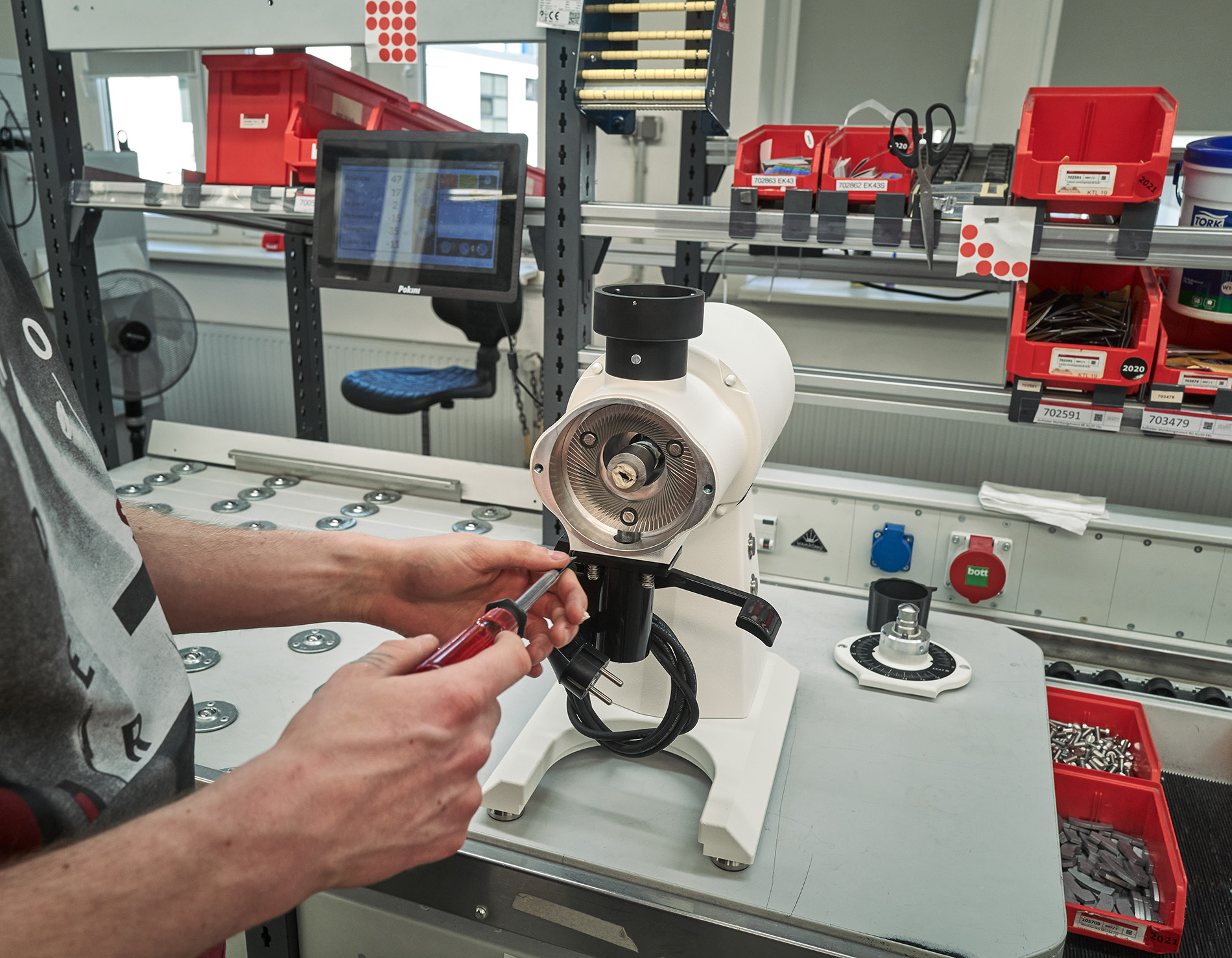 Upon completion, you'll join the exclusive group of Hemro Certified Service Technicians.
Certification

Pathway

The learning journey begins with online modules before advancing to in-person training. Complete the online courses at your own pace before visiting our factory for the final exam.
LEVEL 1
Understanding the Grinder
Topics Covered
Product Overview

Product Servicing

Frequently Encountered Issues and Fixes

Resource Overview
Format: Online Presentation & Q&A
LEVEL 2
Intro to Service
Topics Covered
Product Disassembly

Frequent Repairs and Service

Tool Overview

Resource Overview
Format: Online Presentation & Q&A
LEVEL 3
Hands-on Training Intensive
Topics Covered
Hands-On Disassembly

Frequent Repairs & Service

Factory Tour & Assembly

Practical Exam
Format: In-Person Workshop & Assessment
Why
Enroll?
On top of access to a world-class coffee industry education lead by Hemro Group's cohort of industry-leading experts, certified dealers and technicians receive:
Exclusive Hemro Group events
Better Customer Satisfaction through streamlined servicing knowledge on a global scale.
Educational events and opportunities
Get all Resources needed to sell and service Hemro products in one place.
Marketing and branding materials
Better visibility for your business on Hemro product's websites. Secure a spotin thedistributor listing through proving product knowledge with HCST level.
CRM & product priority
Profit from coffee education brought to you by the industry leaders in coffee grinding with a century worth of knowledge.
Enroll to Start
Your Certification
Ready to advance your coffee career? Sign up for the Hemro Certified Service Technician program to get started.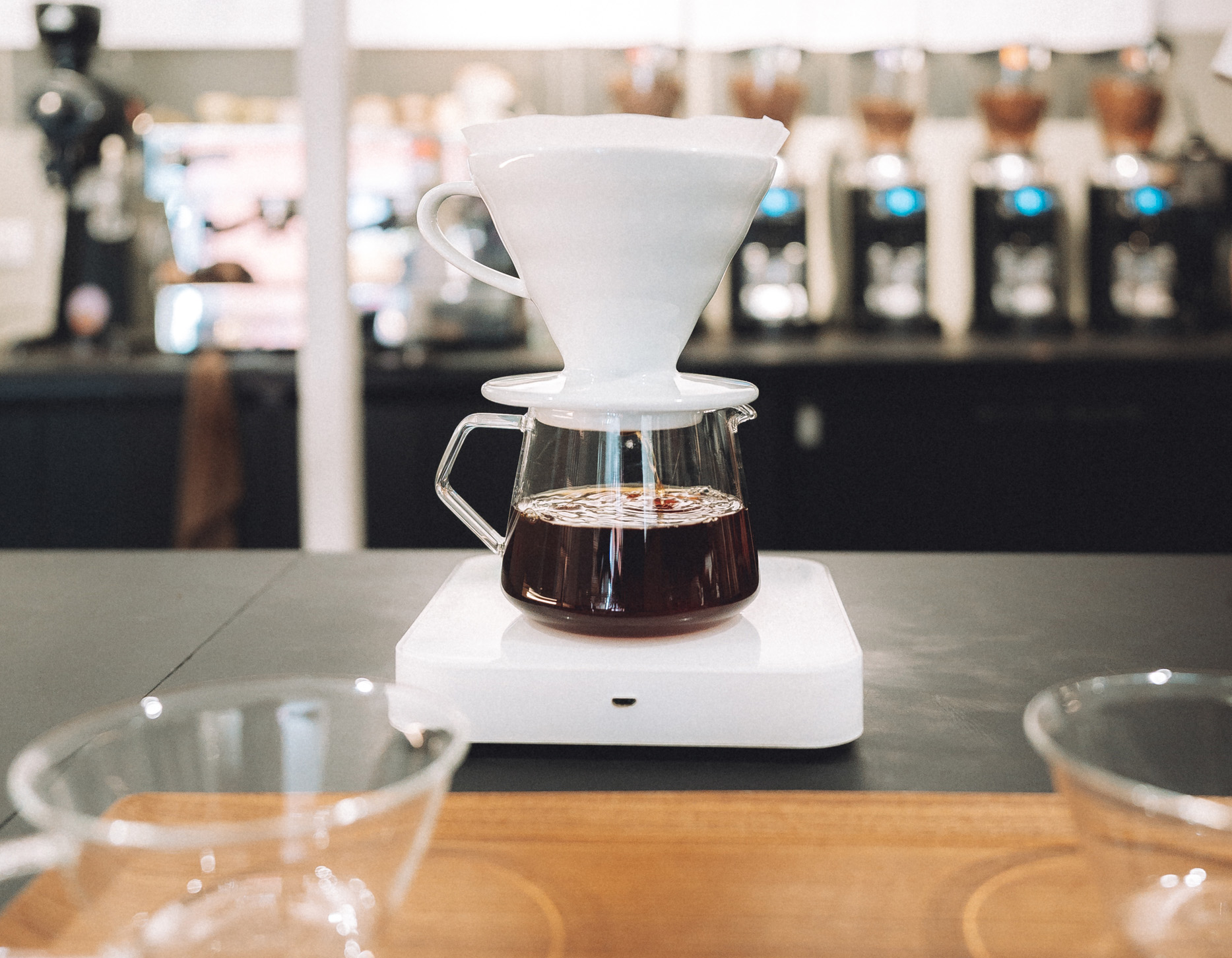 SCA Coffee Skills Program
The SCA Coffee Skills Program is a modular, skills-based training program designed to prepare learners to gain more success in their careers. The Coffee Skills Program consists of five different modules. The five specialist modules are Barista Skills, Brewing, Green Coffee, Roasting and Sensory Skills. These are offered at three different course levels, from Foundation to Professional.
Upon successful completion, you'll attain official SCA certificates as proof of the learner's knowledge.
The Modules
The Coffee Skills Program developed by the Specialty Coffee Association is comprised of 5 modules to deep dive into all matters related to the coffee value chain.

Green Coffee
Green coffee courses cover concepts and skills relevant to the evaluation, trade, and handling of green coffee. Content of these courses include applicable aspects of botany, coffee farming, processing, grading, storage, transport, markets, certifications, contracts, and more.
Sensory Skills
Sensory Skills courses cover concepts and skills relevant to the evaluation of coffee and related products. The content of these interactive courses includes sensory science, industry-specific protocols, common sensory attributes of coffee, physiological sensory training, implementation of sensory programs, consumer testing design, application in business, and more


Roasting
The Roasting modules teach about the roasting process, including the roast cycle, roast levels, identifying defects, the physical changes that beans undergo during the roasting process, as well as workspace management and lean production.
Brewing
The Brewing courses cover numerous brewing coffee methods as well as the brewing variables that affect quality. Hands-on learning focuses on grind profiles, brewing methods, coffee strength measurements, and coffee extraction charting.


Barista Skills
Barista Skills teaches the essential practical skills needed behind the espresso bar, such as how to set your grinder, make espresso, foam and texture milk for cappuccinos, and create latte art, as well as an exploration of health and safety issues, customer service protocols, and basic business practices
Inquire about a Group Training
Ready to bring your coffee skills to a new level? Sign up your group for any of the coffee skills modules.
The Coffee Skills Modules are taught in person at our Academy in Zurich. The course language is English.
The Trainer
The Coffee Skills Program is taught by Education and Activation Manager Luca Lange, an authorized SCA Trainer for the Coffee Skills Program modules and a licensed Q Arabica Grader.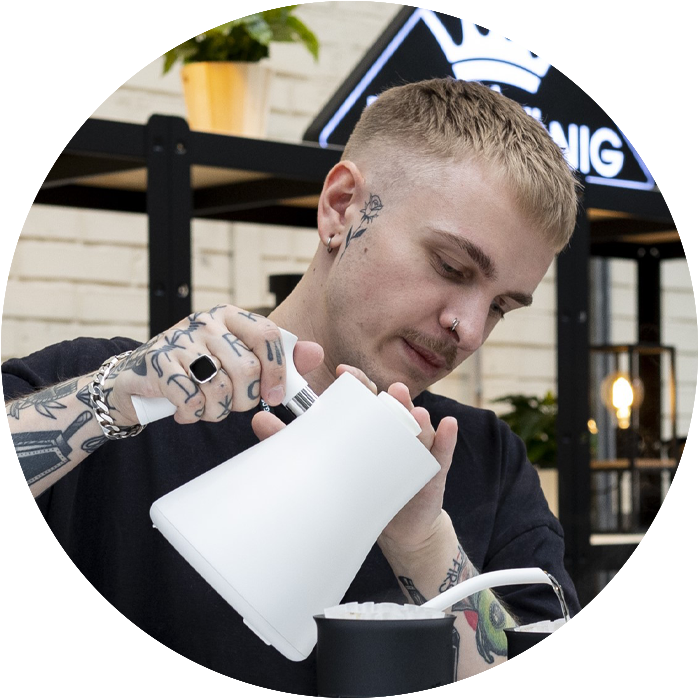 Be the First

to Know about Hemro News

Sign up for our newsletter to be among the first to know about all sorts of news, new lessons, programs, and opportunities